Now available in Kindle and Paperback!
Try the Tofu
(Real Werewolves Don't Eat Meat 4)
As he and his mate Kyle Slidell prepare to travel to Pennsylvania for the twice-yearly regional Alpha gathering, Tobias Rogan knows something will go wrong. At the last gathering, an attack by a rogue Alpha left two dead and Tobias permanently injured by a silver bullet. He fears worse could happen this time.
His premonition is proven correct when a visiting werewolf from another region challenges Zane Wolfskin, Arkhon of the Northeast Region, for rank–and wins. Tobias and his allies believe the challenge was part of a larger plot to destroy their region. A plot by the one werewolf no one would suspect.
Tobias refuses to allow the Northeast Region to fall. But can he defeat the new Arkhon? And if he does, can he handle ruling the region himself?
This book was originally published by MLR Press in 2013. This edition has been revised, updated, and re-edited from the original. It includes conflict between mates and reference to a past physical fight between those mates; mention of off-page murder, abduction, and child abduction; violence between werewolves; references to past abuse and sexual assault; and depictions of PTSD.
Available on Amazon!
Step into a universe where werewolves, humans, psychics, and sorcerers coexist
In an alternate-world Boston, Massachusetts, the country's smallest werewolf pack, Boston North, lives in a cluster of apartment buildings on the East Boston waterfront. Its members cooperate with the country's largest pack, City, which occupies the rest of Boston and the surrounding area. Meanwhile, a psychic child and his father, a member of Boston North, hide from those wanting to use the boy's abilities for their own gain, a psychic man immune to all forms of magic fights to protect himself and those he cares for, and a motivational speaker based just east of Boston uses sorcery fueled by slivers of people's souls to do his work. And that's just the beginning…
In Karenna Colcroft's books, love is love, regardless of gender or orientation–or what type of being you are–and people find their happy ending whether they believe they deserve it or not. No matter how uncommon your heart, you deserve to find someone–or someones–who love you.
What will you find?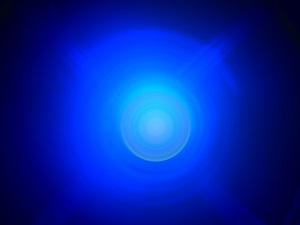 Reviews and News
TTC Books and More gives Try the Tofu 5 meows and says, "If you like paranormal romance, werewolves, vegan, twists, suspense and lots of heat you will love this."
Joyfully Jay gives Try the Tofu 4.75 stars and says, "Needless to say, I was enthralled with this installment."
Rainbow Book Reviews reviewed Try the Tofu and says, "Very exciting addition filled with a lot of intrigue, backstabbing, and violence."
Paranormal Romance Guild gives Chance Met 4 stars and says, "This is a contemporary romance with a little paranormal thrown in and I highly recommend this book. This is a new author to me, but she is now on my list of favorites."
TTC Books and More gives Hummus on Rye 5 stars and says, "I love the uniqueness of this series. I can't wait to see what happens next!"
Joyfully Jay gives Veggie Burgers to Go 4.5 stars and says, "Overall, I enjoyed this installment of Real Werewolves Don't Eat Meat tremendously."
Author Anthony Avina gives Salad on the Side 5 stars and says, "Heated, engaging, and thrilling, author Karenna Colcroft's "Salad on the Side" is the perfect first novel in the Real Werewolves Don't Eat Meat series and a brilliant LGBTQ-driven supernatural romance novel."
On October 12, 2023, I will be releasing Fill the Empty Spaces, a brand-new paranormal-with-romantic-elements novel.
On January 10, 2024,  I will be releasing Tempeh for Two (Real Werewolves Don't Eat Meat 5).
Stay tuned and watch my Coming Soon sidebar and page for updates, covers, and links! You can also subscribe to my newsletter (and get a free Kyle and Tobias short story!) for updated info about my releases, works-in-progress, and exclusive excerpts.
About the Author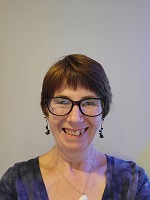 A writer since childhood, Karenna Colcroft delved into the world of romantic fiction in 2009 and brought numerous novels, novellas, and short stories into the world until 2016, when various circumstances combined to enforce a hiatus. Now Karenna is resurrecting herself and some of her previously-published books along with new books set in the same universe.
Karenna lives just north of Boston and has been in love with the city since childhood, though she has yet to encounter any werewolves, vampires, or other paranormal beings in her travels. (At least none that she knows of.) Though since in her non-writing life, under another name, she offers services as a channel and energy healing practitioner, it could be said that she herself is a paranormal being. The jury's still out on that.
Karenna is a polyamorous, nonbinary human who splits time between the home she shares with her husband and the one she shares with her committed partner. She also has two adult children and a bonus son, three grandchildren, and two and a half cats. (Half in terms of time the cat lives with her, not in terms of the cat itself…)