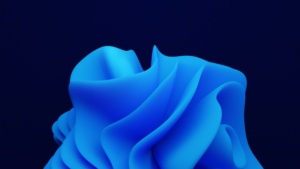 This is a list of the projects I have planned for release over the coming months. I'll add cover art when available. Please be aware that the titles and release dates may change. Some books are rereleases of previously published titles; those are noted as such. As of December 1, 2022, all books listed here are male/male romance.
Next Release:
Chance Met releasing March 23, 2023. (Portions of this novel originally appeared in the short novella Chance Met, originally published in 2013)
Jeremiah Crawford's need for coffee leads to a chance meeting with Trey Damone and his son Mikey. Mikey's psychic abilities are obvious to Crawford, who wants to help the child learn to manage his powers. And Trey's need for someone to care about him and his son is even more obvious.
Trey Damone brought his son to Boston to escape Mikey's mother's family–a cult-like group who want to take Mikey away from Trey because of Mikey's psychic powers. Trusting his new neighbors wasn't easy for Trey. Trusting the man he randomly meets in Dunkin Donuts will be harder, especially when Trey isn't only keeping Mikey's secrets anymore. He has a secret of his own now; a month ago, he was changed to a werewolf while trying to save his son from kidnappers. And the neighbors he struggled to trust are werewolves too. If Trey tells Crawford the truth about himself without his Alpha's permission, the penalty could be death.
Crawford hates secrets, even though he's keeping one of his own: His employer is a sorcerer. Although Crawford trusts Trey, and wants to earn Trey and Mikey's trust, can they build a relationship with the secrets they have to keep?
Upcoming Releases:
Try the Tofu (Real Werewolves Don't Eat Meat 4) releasing July 13, 2023 (rerelease; novel originally published in 2013)
Lost Soul releasing Sept. 14, 2023 (rerelease; novel originally published in 2012)
Fill the Empty Spaces releasing November 9, 2023– NEW BOOK!
Tempeh for Two (Real Werewolves Don't Eat Meat 5) releasing January 10, 2024 (rerelease; novel originally published in 2014)
Take Some Tahini (Real Werewolves Don't Eat Meat 6) releasing July 11, 2024. A BRAND-NEW REAL WEREWOLVES DON'T EAT MEAT NOVEL!
Check back for updates!