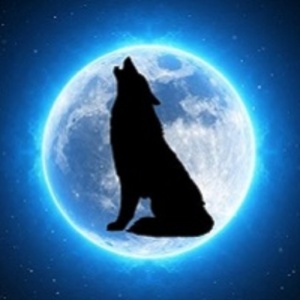 This is a list of the projects I have planned for release over the coming months. Cover art will be added when available. Please be aware that the titles and release dates may change. Some books are rereleases of previously published titles; those are noted as such.  Note that this list is subject to change depending on the readiness of each book and the whims of Karenna's muse.
Next Release:
Tempeh for Two (Real Werewolves Don't Eat Meat 5) releasing January 11, 2024 (rerelease; originally published in 2014)
Tobias Rogan never wanted to be a leader. But in the past several months, he's gone from a quiet life as Alpha of the smallest pack in the United States to ruling the entire Northeast Region. With his mate, Kyle Slidell, by his side, Tobias is adjusting to his new normal.
But now, with the future of the entire werewolf world at stake, Tobias must step further out of his comfort zone. The Anax, ruler of all werewolves in the United States, is no longer competent to rule. Only Tobias is dominant enough to defeat the Anax. And when Kyle's life hangs in the balance, Tobias must choose: Challenge the Anax to claim the rank, or allow the Anax to declare war.
This book includes references to past child abuse and sexual assault, depictions of PTSD, and homophobia from minor characters.
Upcoming Releases:
A Fighting Chance April 11, 2024 . New novel; a sequel to Chance Met.
Take Some Tahini (Real Werewolves Don't Eat Meat 6) July 11, 2024. A BRAND-NEW REAL WEREWOLVES DON'T EAT MEAT NOVEL!
I Should Tell You (Can't Drag Me Down 1) October 10, 2024. (rerelease; novel originally published in 2013)
Check back for updates!