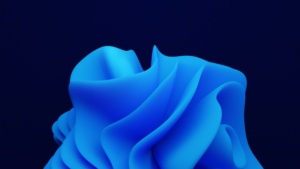 This is a list of the projects I have planned for release over the coming months. I'll add cover art when available. Please be aware that the titles and release dates may change. Some books are rereleases of previously published titles; those are noted as such. As of December 1, 2022, all books listed here are male/male romance.
Next Release:
Try the Tofu (Real Werewolves Don't Eat Meat 4) releasing July 13, 2023. (This novel was originally published in 2013 by MLR Press. This edition has been revised, updated, and re-edited from the original.)
As he and his mate Kyle Slidell prepare to travel to Pennsylvania for the twice-yearly regional Alpha gathering, Tobias Rogan knows something will go wrong. At the last gathering, an attack by a rogue Alpha left two dead and Tobias permanently injured by a silver bullet. He fears worse could happen this time.
His premonition is proven correct when a visiting werewolf from another region challenges Zane Wolfskin, Arkhon of the Northeast Region, for rank–and wins. Tobias and his allies believe the challenge was part of a larger plot to destroy their region. A plot by the one werewolf no one would suspect.
Tobias refuses to allow the Northeast Region to fall. But can he defeat the new Arkhon? And if he does, can he handle ruling the region himself?
Upcoming Releases:
Fill the Empty Spaces releasing October 12, 2023– NEW BOOK!
Tempeh for Two (Real Werewolves Don't Eat Meat 5) releasing January 10, 2024 (rerelease; novel originally published in 2014)
Take Some Tahini (Real Werewolves Don't Eat Meat 6) releasing July 11, 2024. A BRAND-NEW REAL WEREWOLVES DON'T EAT MEAT NOVEL!
Check back for updates!