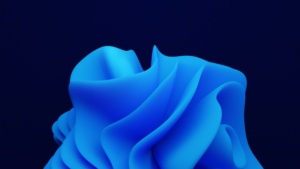 This is a list of the projects I have planned for release over the coming months. I'll add cover art when available. Please be aware that the titles and release dates may change. Some books are rereleases of previously published titles; those are noted as such. As of December 1, 2022, all books listed here are male/male romance.
Next Release:
Fill the Empty Spaces releasing October 12, 2023– NEW BOOK!
Austin and Del were the love of each other's life for two decades–until a drunk driver took Austin's life. Now, a month after Austin's death, Del has yet to return to work and has pushed away most of his friends. Austin would want him to go on living, but how can he when Austin is gone?
In an effort to help, Del's friend Remy books them an afternoon at a local cat cafe. There, Del bonds with Charlie, a senior cat who wears sweaters to cover his lost fur, and with Lochlan, a human who volunteers at the cafe. On impulse, Del signs up to volunteer there too. And with the friendship of Lochlan, Charlie, and the rest of the resident cats, Del begins to live again.
As Del and Lochlan's friendship deepens, Del realizes he is falling for Lochlan, even after he learns Lochlan's deepest secret. Del is finally living again, but can he let himself love again?
This book has a main character who has lost his life partner and depicts his grieving process. It is not a romance, but has romantic elements and a hopeful ending. The story includes discussions of child abuse and child death, suicide, and homophobia and transphobia. But it also includes an adorable cat who wears sweaters.
Available for Kindle preorder on Amazon!
Upcoming Releases:
Tempeh for Two (Real Werewolves Don't Eat Meat 5) releasing January 10, 2024 (rerelease; novel originally published in 2014)
A Fighting Chance tentatively releasing March 14, 2024. New novel; a sequel to Chance Met.
I Should Tell You (Can't Drag Me Down 1) releasing May 9, 2024 (rerelease; novel originally published in 2013)
Take Some Tahini (Real Werewolves Don't Eat Meat 6) releasing July 11, 2024. A BRAND-NEW REAL WEREWOLVES DON'T EAT MEAT NOVEL!
Check back for updates!