The best-laid plans and all of that…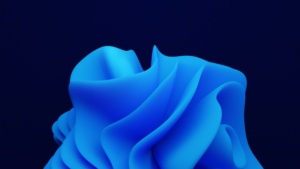 I've spent the past couple of weeks looking at the plans I'd made for releases and rereleases and realizing a few things.
First… while I do need to plan things somewhat in advance, when I try to plan too far in advance, my brain rebels. It isn't a choice on my part; it's like my circuits overload and my brain just crashes. So I'm making plans for releases and rereleases, but only through January 2024. Things will be updated as I go along.
Second, if I insist that I'm going to write (or even rewrite/re-edit) things by a certain time "no matter what," it sometimes results in the finished product being forced and not up to the quality standards I want to give to my readers. I need to have deadlines, but I also need flexibility, and I need to allow more time than I think I'll actually require so that I don't wind up feeling pressured and start short-cutting and half-assing things. I also need to give myself the freedom to say "Nope, this isn't working, never mind" on any given project.
Third, and somewhat related to the above, the book I was originally planning to rerelease in September is not a book I actually want to rerelease at this time. Aside from needing more work than I anticipated to bring it to the standards I want, I don't really connect with either of the two main characters. And if I don't connect with them, readers won't either. So this book is on the back burner; over time, I might see if I can do the work it needs not only to fix the current issues with it but also to make the characters people I want to get to know better.
And finally, since I'm now not releasing that book in September, I've decided to move my new novel Fill the Empty Spaces up by one month. Fill the Empty Spaces was going to be my November release; it will now be released on October 12. Going forward, I will be planning to release (or rerelease) 4 novels per year. This year, the next two releases will be July 13 (Try the Tofu) and Oct. 12; for 2024, I will be releasing books in January, April, July, and October, with the January and July releases being part of the Real Werewolves Don't Eat Meat series. The books for April and October 2024 are to be determined.
In between times, I may put out some free short stories or low-cost shorts/novellas, depending on what the writing part of my brain decides to do.
My two priorities with writing and self-publishing are to release good-quality, entertaining stories with characters that readers–and I–like and want more of; and to maintain my mental and physical health and well-being. By changing my plans as I've done, and allowing space to follow the writing muse from time to time, my hope is to meet both of those priorities.